By Vinny Vindiani on January 10, 2018
As wonderful as she is playing our favorite goddess and female superhero, we are sooo thrilled that Gal Gadot is the new Live Boldly Ambassador by Revlon!
Mengikuti perjalanan sejumlah perempuan yang sudah lebih dulu bergabung bersama brand kosmetika legendaris asal Amerika Serikat, Revlon, Gal Gadot kini didaulat sebagai the new face and ambassador of the new campaign, Live Boldly by Revlon.
Bila sebelumnya kamu sudah menemukan wajah-wajah cantik dan sosok inspiratif seperti Gwen Steffani, Emma Stone, Ciara dan Halle Berry, kini perempuan cantik berkebangsaan Israel yang sudah merebut hati kita dengan penampilan superiornya sebagai Wonder Woman, Gal Gadot siap mewarnai ragam campaign dari Revlon, and the rest is history.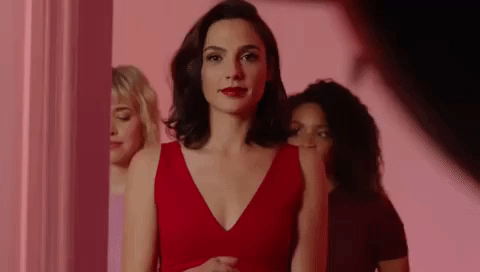 Mengumumkan kabar bahagia ini di akun Instagram pribadinya seraya menyuarakan excitement saat bersama keluarga Revlon, Gal Gadot juga menceritakan bagaimana ia sudah mengenal Revlon sejak belia, dimana sang ibu dan neneknya sudah menggunakan Revlon sebagai kosmetik mereka. And it is such a great deal to join Revlon's family and their powerful campaign for women globally.
Melalui official announcement pada situs resmi Revlon dan video behind the scene dari Live Boldly campaign, jelas diungkapkan bahwa campaign terbaru ini dipersembahkan untuk menginspirasi setiap wanita untuk mengekspresikan dirinya dengan segala passion, keoptimisan, kekuatan dan gaya personalnya. Dan Gal Gadot menjadi sosok yang tepat untuk setiap unsur misi mulia ini.
"There's a cultural shift happening… where feminine power is recognized, and i'm so proud that i get to witness and live this amazing change." ungkap Gal Gadot dalam situs resmi Revlon yang mendukung setiap ucapannya akan arti dari Live Boldly secara personal pada video behind the scene yang sudah dirilis hari ini.
Mengenakan flaming red low v-neck top and red pants, dan tampil super-chic dengan tatanan rambut simple, serta riasan yang berfokus pada lipstik merah ala Revlon, Gal Gadot dan senyuman manisnya ini siap menjadi inspirasi gaya dan inspirasi hidup para perempuan modern, beside how inspiring she is in real life, and in wonder woman suit! A major crush!
Check out the video below, and prepare to fall deeper in love with her!
---
'